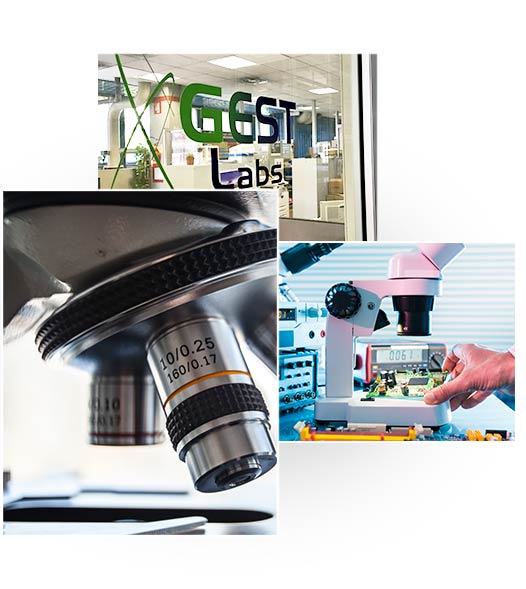 WE'RE HERE TO HELP YOU DEVELOP AND TAKE CARE OF YOUR PRODUCTS:
30+ years of experience in the market for testing manufactured electronic goods
GEST Labs is a Material Science Laboratory and a Software Design House located in the Milan Area. Our company has achieved a leadership role in the Italian electronic market for laboratory services, professional education and consultancy, software engineering, and design services on electronic boards and components.


Our customers operate as leading companies in the Aerospace, Automotive, Home Appliance, Electronics, Power and Automation, Medical, Lighting and ICT industry.
Continue
THE KEY SERVICES WE PROVIDE ARE

LAB TESTING
Our lab technicians help customers to eliminate costs caused by products' non-compliances through rigorous application of Failure Analysis Techniques, Root Cause Analysis and Material Characterization Testing.
MORE INFO

TRAINING CENTER
Our Certified IPC Trainers and consultants provide companies operating in the electronic industry with IPC certifications and customized training programs.
MORE INFO

ELECTRONIC DESIGN
Our software engineers design, develop, and validate custom made electronic boards and components.
MORE INFO
WHY GEST LABS? HEAR IT FROM OUR CUSTOMERS
Learn how hundreds of companies around the world are using GEST Labs' services to build great products and improve their skills:
Aerospace
▪ CIRA (Centro Italiano Ricerche Aerospaziali)
▪ EGO (European Gravitational Observatory)
▪ Gelco
▪ Leonardo-Finmeccanica
Medical / Personal Care
▪ Artsana Group
▪ Baxter
▪ Biotronik
▪ Esaote
▪ Flextronics Medical
▪ Oclaro North America Inc.
Electronics
▪ Celestica
▪ Elem
▪ Elemaster
▪ Jabil Circuit Italia
▪ Lasi
▪ Tattile
▪ Telit
Automotive
▪ Automotive Lighting
▪ AvMAP
▪ Bitron
▪ Eltek
▪ Ferrari
▪ Johnson Electric Asti
▪ Landi Renzo
▪ Magna Electronics
▪ Magneti Marelli
▪ Meta System
▪ Metallux SA
▪ Vodafone Automotive Italia
Power and Automation
▪ ABB
▪ Comelit
▪ Enel
▪ Gewiss
▪ Osram
White industry
▪ Ariston Thermo Group
▪ Electrolux Italia S.p.A.
▪ Indesit Company
▪ Riello S.p.A.
▪ Whirlpool Corporation
▪ Zoppas
Information & Communication Technology
▪ Aesys
▪ Ericsson
▪ Huawei
▪ IBM
▪ Microtel
▪ SM Optics
▪ STMicroelectronics
▪ Technoprobe
OUR LAB TECHNICIANS HELP CUSTOMERS TO ENSURE THE QUALITY OF THEIR PRODUCTS THROUGH:
CERTIFIED ANALYSIS AND TESTING
Chemical and surface analysis
Metrology and dimensional analysis
PRODUCT RELIABILITY
Product reliability test planning
Laser and optical radiation safety
THE LATEST NEWS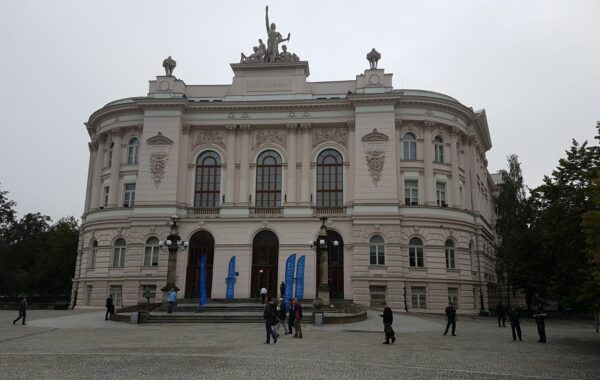 12 September 2017
Dr. Enrico Galbiati recently published an article dealing with the topic of ...
Read more
Contact us

to request support; to request a quote
Our experts will get in touch with you within 24 hours.
ASK FOR A QUOTE