METROLOGY AND DIMENSIONAL ANALYSIS
Discover more about the services
METROLOGY AND DIMENSIONAL ANALYSIS
The lab uses advanced instruments of measure
Gestlabs lab has a dedicated area for the dimensional analysis in a controlled temperature and humidity environment, and it uses advanced measurement equipment.
The offered service includes a report certifying the compliance of the product with the constructive design, and the measurements are performed with high-definition optical scan machines and with benchtop instruments.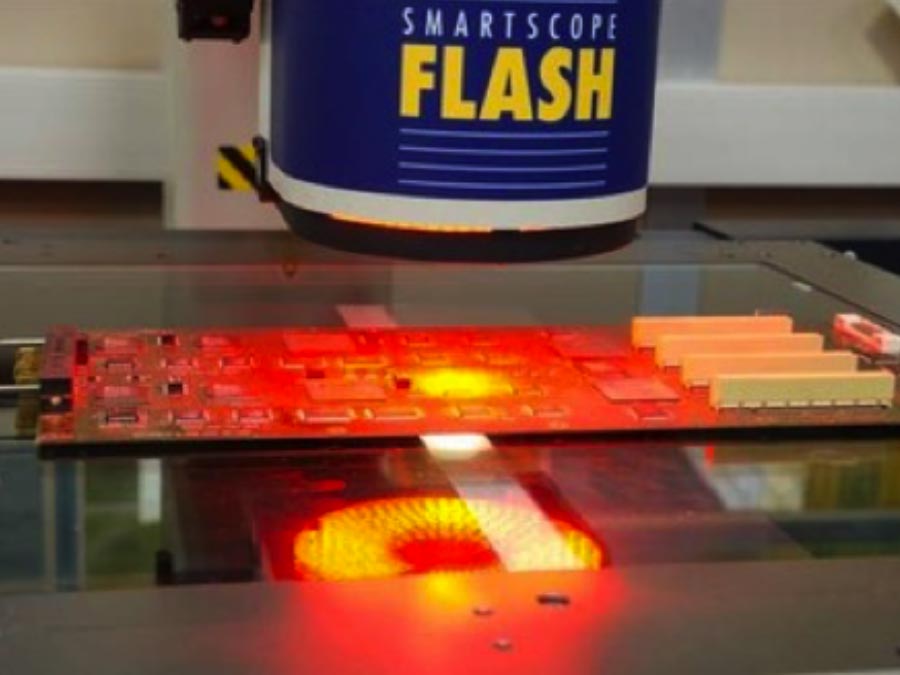 Computerized Measuring Machine per misure assi X,Y,Z lineari
Non-contact measurements
OGP Smartscope FLASH 400 optical measuring machine non-contact dimensional measurements with a 3-D coordinate measuring machine with OGP Smartcode camera (high definition of 0,003 mm).
BGA Balls coplanarity, balls height
Field of use: 450x450x200 mm
Margin of error:  
XY =+/- (3.0 + 8L/1000) micron
Z =+/- (4.0 + 8L/1000) micron
MEASUREMENT OF BOW&TWIST ON PCB
BOW: Deviation of planarity of a sheet, characterised by an approximately spherical or cylindrical curvature so that if the product is rectangular, its four corners are at the same level.
TWIST: Deformation of a panel or a rectangular sheet which occurs on its surface in parallel at one of the diagonal lines so that one of the corner is not at the same level of the other three ones.
Test method: IPC TM 650 2.4.22C (bow and twist percentage of individual rigid printed boards, rigid portions of rigid-flex printed boards, and/or multiple printed panels)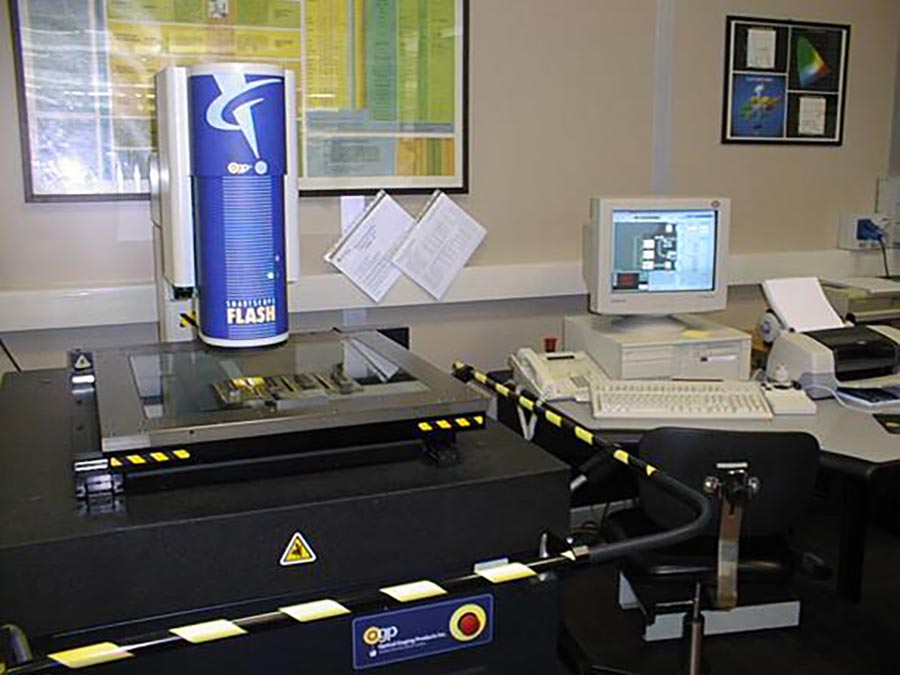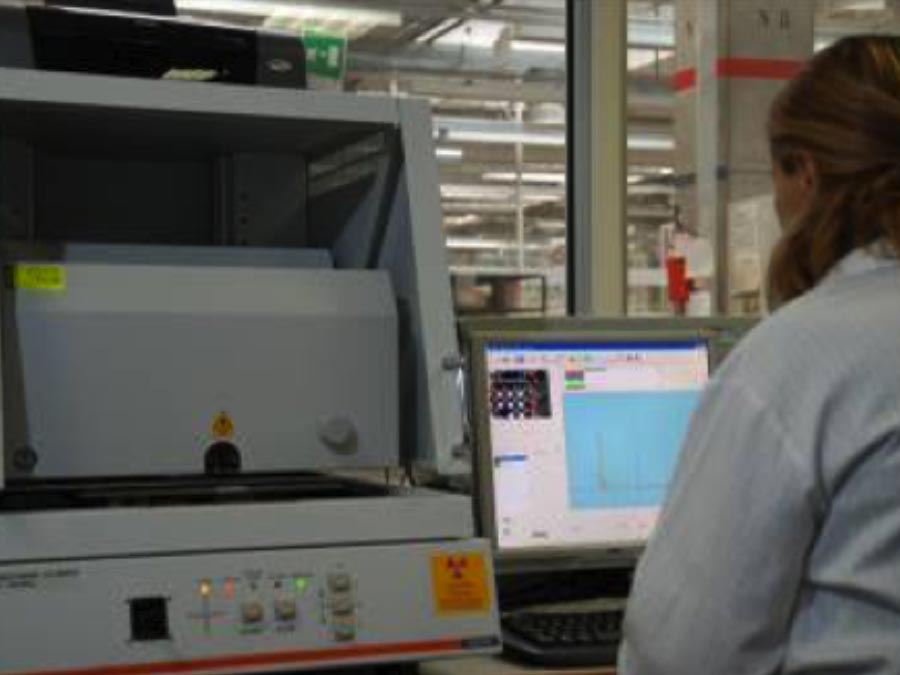 XRF (X-Ray Fluorescence) FOR THE MEASUREMENT OF FINISHING THICKNESSES
The XRF spectrophotometry is a non-destructive analysis technique which allows to evaluate the thickness of the sheets finishing thanks to the analysis of the x-rays released by it (the so-called x-ray fluorescence) after the atomic excitation with the suitable power.
Measuring microscope (field 100 x 100 mm)
Measuring microscope (field 50 x 50 x 10 mm)
Torque wrench up to 35 N m
2 load cells for torque (up to 10 N m)
2 torque screwdrivers (up to 8 N m)
Analogical and digital gauges
Samples for metric and American threads
Precision balance up to 1000 g