HARDWARE DESIGN
Find out more about the services provided
HARDWARE DESIGN
The electronics design starts from the analysis of product requirements and from the elaboration of technical specifications.
After the preliminary study, our team creates the product documentation and follows with tests and certifications of product.
Then, there is the selection of electronic components and of suitable materials to create the project goals.
For the creation of integrated printed boards (FPGA, ASIC), VHDL and VERILOG languages are used as cutting-edge simulating tools (MODELSim). The circuit block and detailed diagrams are created with the symbol's creation and the library management according to the standards and/or client's needs.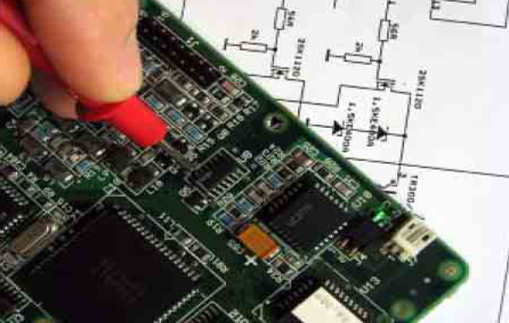 The printed board designers know the techniques to implement electronic digital and analogical sheets (PCB).
They use the indications resulting from the construction analysis (DFF – Design For Fabrication), the assembly analysis (DFM – Design For manufacturing) and testing analysis (DFT – Design For Test).
They have a great experience in the creation of physical symbols and in the library management. They use the guidelines of IPC Standards (Reference: MTC-009 – IPC Designer Certification Course).
The thermal simulation allows to highlight the problems of performance, functioning, and reliability of products over time.
Our team performs an accurate analysis of the thermal behaviour of devices or their parts starting from identified geometrical models.
We proceed with the sinks sizing and the use of cooling systems starting from a preventive analysis of the thermal problems.
The electrical simulation is adopted in the preventive check of signals quality. The simulation techniques of electrical signals are necessary to understand the performing limits of the sheets, to improve the signals' routing, and to find the best technological solution for the printed boards.